*NEW* !!
just received these pictures via MSN Messenger...
Scroll down to take a look...
Down...
more...
keep going...
does all these remind you of those dumb-ass chain letters?
chill. you won't have to make a wish and send this to like a hundred people in order for you to have a successful love life.
Before everything we walked around the First World Indoor Theme park and plaza..and we ended up here :
Look carefully and you may just see the diners inside. Yup, it is actually a restaurant's wall.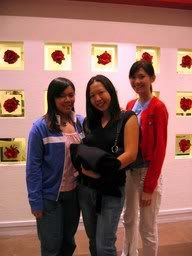 Karen, me, Siew Li
yeah, so time to :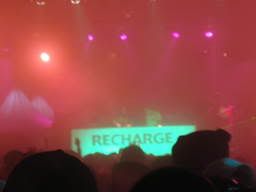 Recharge.
while waiting and freezing outside :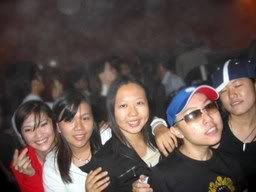 Siew Li, Karen, me, Audrey , Grace
all the while wishing i had Candy's fur(minus her tail and whiskers and 8 nipples) :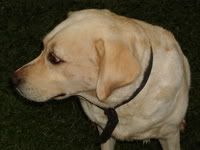 Candy looking away in disgust
okay fine.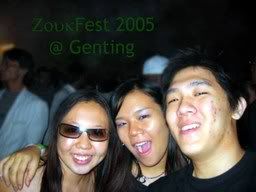 me, Karen, Jackie @ Zouk's main arena. Taken halfway while dancing. heh.
surprisingly dancing keeps you warm. i should know ; i was wearing a tube without a jacket.
that's my photo entry for today. i have to go sleep in a while if i want to lead a 'normal' life. hahah. insider joke.whatever. nitez...