been thinking..
of what to pack.
Yeap. Packing. For the upcoming trip to Lang Tengah island (its located in between Pulau Redang and Pulau Perhentian). I leave this Saturday ( the 21st, which happens to be my Ah Ma's birthday ) and will be back on the Tuesday the 24th ( my Ah Kong n also Joyce's bday!!) ...
Going with darling and colleagues..Thanks a lot darling for making the trip possible =)
3 days of Sun, Sea, Sand , Sangria and whatever else..(<-- you decide-lar!! =))
anyway this is my list of essentials so far :
1) Bikini ( New!! chose it with Karen that day) & another bikini from Seed
2) Sunblock!! ( SPF 48 ; also waterproof)
3) Shorts
4) Sunglasses
5) Towel
6) shampoo n CONDITIONER (<--sea water + sun = uber uber ruined hair)
7) camera + charger ( i'm bringing mine, he's bringing his, so will take loads of pixs)
yup, that's all so far.. and was supposed to go food shopping with darling just now, but dinner @ Chillis took a little longer than expected , so will most prolly be going later today. It's currently 12.02 a.m.!! <---hence we shall go food shopping later in the day.
-------------------------------------------------------
actually i was supposed to post pictures which have NEVER been seen before by people other than me n the photographer ( whoever took that picture at that time-lar.

OI. NOT

NUDE

PICTURES - LAR!!!

semi-nude ar? Hmm...you decide lor.=P)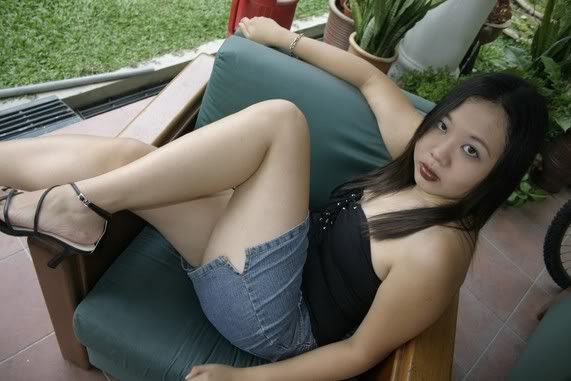 gosh, i look so fat here.
Credit to Ah Drew , my stylist/make-up artist/photographer. Thankx bro!! *hugs*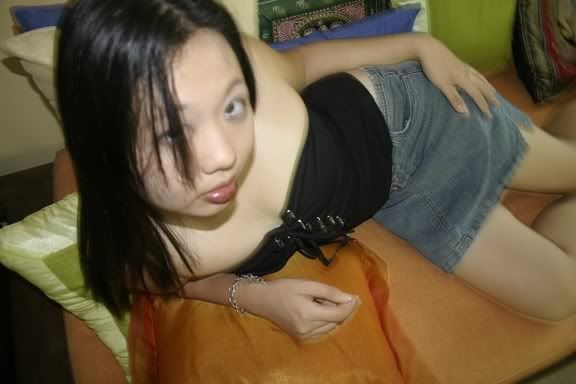 that's all the 'preview' pictures for now..Photobucky is PMS-ing again.
And as for this picture...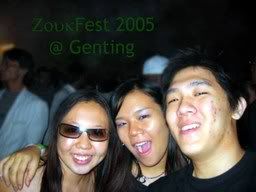 well..you've prolly seen it in my Friendster a while back, but shucks..
I miss you guys-lar!! Seriously!! Life is no fun without you crazy people.
Be-bop, be-bop,be-bop.
Mood = Zany in anticipation. There is no TV in the rooms there.
Music = Barry Manilow - Copacabana